Welcome to the official web site of Orange Village, Ohio. Our web site is continually undergoing changes to offer you more information and new on-line services. We hope you will become a part of the web site by subscribing to the email list, and adding your suggestions to the suggestion box.
Throughout this website you will find various facts and information about our community which I hope will be useful. E-mail addresses for various departments and employees are also available. Twice a month we send e-mail notices with up to the minute information and we certainly hope you'll sign up to receive them.
SUBSCRIBE TODAY!
To receive:
Notices of upcoming events
Trash Date Reminders
Web Site Alerts
Please add news@orangevillage.com to your address book to ensure receipt of email news. All addresses are kept confidential.
---
Not Receiving Your Newsletters?
If you have already signed up but are not receiving your newsletters it's most likely that you did not complete the confirmation process. If this applies to you please
click here
to re-subscribe.
---
We want to hear from you.
Send your comments to the:
---

Click here
to register or update your information.
---
Trash Collection 2014
---
2014 Calendar
---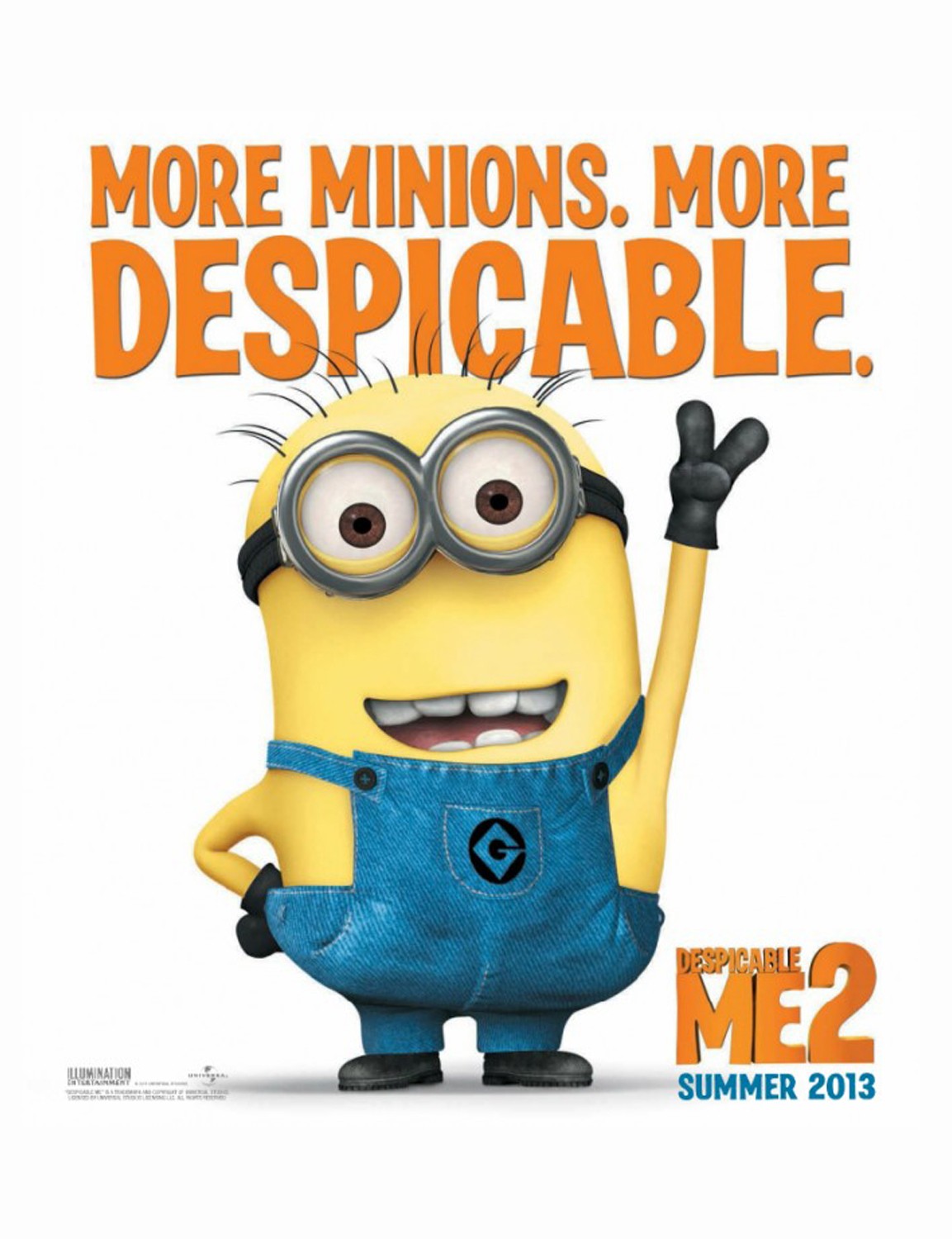 August 1st – Music and Movie at the Amphitheater.
Concert and Movie at the Amphitheater! Noah Budin and Despicable Me 2 Sit back and enjoy the folk music performed by resident, Noah Budin. Well known to Cleveland audiences, Noah's energetic stage presence will have audience members of all ages, clapping their hands and singing along. Don't miss this engaging and fun performance.
Following Noah Budin, we will enjoy our 1st Movie at the Amphitheater "Despicable Me 2".
Get ready for more Minion madness in Despicable Me 2, an all-new comedy adventure featuring the return of (former?) super-villain Gru (Steve Carell), his adorable girls, the unpredictably hilarious Minions and a host of new and outrageously funny characters.
Mr. Isee Ice Cream Truck will offer ice cream with proceeds benefitting the amphitheater project.
*Parking is available in the lot off Pike Drive*
---
Dispatch Center Receives Federal Grant
The Department of Homeland Security, and the Federal Emergency Management Agency (FEMA) have awarded the Chagrin Valley Dispatch Center $784,050.00 in one of the largest local grant awards in recent history. The grant award was administered through the Orange Village Fire Department and utilizes funds in the Assistance to Firefighters Grant Program also known as AFG. The grant award will require a 10% share for all purchases. These shared funds will be assumed by all member communities that belong to the recently formed regional dispatch center located in the University Hospitals Bedford Medical Center.
Click here
to read the press release.
---
Protect Your Home
Homeowners/Renter Insurance for Emergencies & Disasters



Damage caused by rain, hail, lightning and tornado are generally covered by a standard homeowners insurance policy and an auto insurance policy's "comprehensive" or "other than collision" coverage.

Flood insurance is not included in a typical homeowner's and renter's policy. It is made available by the federal National Flood Insurance Program (NFIP) at www.floodsmart.gov and is purchased through an insurance agent. People should regularly review their need for flood insurance because there is a 30-day waiting period for coverage to start.

Cuyahoga County Public Safety and Justice Services issued a Homeowners Executive Summary and an Individual Assistance Fact Sheet with complete information.

---
Alternative Transportation


Click here to view the final Orange Village Alternative Transportation Plan.

Click here to view the Existing Conditions & Concept Plan.

Subscribe to our newsletter to stay informed about the all-purpose trails being proposed within Orange Village.
---
Pinecrest Development

The most recent documents related to the Pinecrest Development Project are available to read on-line. The following documents were prepared on 11-15-13


Earlier Documents

are also available.

---
Computer / E-scrap & Household Hazardous Waste Round-up 2014


Household Hazardous Waste and E-scrap such as CPU'S, monitors, keyboards, cell phones will be accepted on the first Friday of
every month.

Drop off your items at the Service Department - 4680 Lander Rd - 7:00am to 3:00pm


---
Heritage Home Program



The Heritage Home Program is available to owners of Orange Village homes that are 50 years and older.    



Click here to learn

about the FREE services and low interest loans.


Specialists working for the Program answer home maintenance and rehab questions and provide an impartial opinion – one that doesn't include trying to sell a product or service. This advice is absolutely FREE. This component of the Heritage Home Program is what sets it apart from other programs of its kind. Now any homeowner wishing to do work on their older home can have the help and answers they need in order to get the project done properly.  We urge you to take advantage of the following FREE services:
Site visits to answer home repair, improvement and maintenance questions.
Advice about increasing energy efficiency.
Contractor Resources
Evaluation of contractor bids and estimates.
Qualified homeowners also have the option of obtaining a low-interest, fixed-rate Heritage Home Program loan, with rates as low as 2.0% for up to 10 years!  There are no maximum income restrictions.  The owner just needs to have good credit and sufficient equity in the home to support the loan.  There are no points involved with the Heritage Home Program loan and the interest is tax deductible!  Eligible Projects include:
Exterior and interior painting
Kitchen and bath improvements
Compatible additions
Roof repair and replacement
Basement waterproofing
Window repair
Masonry repair
Insulation
HVAC upgrades
And much, much more!

The Heritage Home Program loan is available for owners of residential properties of three units or less, regardless of whether the owner resides at the property. Homeowners receive custom construction specifications for exterior projects and Heritage Home Program staff is available from project start to finish!  Learn more or get started by contacting the Heritage Program.

Call                         216-426-3116
Email                  hhp@heritagehomeprogram.org
Website               www.heritagehomeprogram.org
---
Orange C.A.R.E.S
Caring About Residents - Encouraging Service

Our Mission is to provide a clearinghouse for volunteer, non-technical help to Orange Village residents. In addition, to create a resource for communicating other volunteer and Village provided services available in our community.


What is CARES?



Orange Village CARES is a volunteer program to provide a "helping hand" to Orange Village residents. Examples of services provided include, but are not limited to:
Change battery in smoke detector
Change lightbulbs
Take recycling/trash containers to the curb/bring back
Move boxes or furniture that are too heavy
Fix broken locks
Yardwork
Assistance will be assessed on an individual basis and is intended to be non-technical and short term.

Who is eligible?

Any resident of Orange Village is eligible to receive temporary assistance.

What is the cost?

There is no cost for this service. The volunteers are from different organizations throughout the community and Orange Village residents.

How do I get assistance with the program?

You must first complete the application for volunteer program services, waiver and release forms. Your request will be evaluated and you will be contacted to coordinate the next steps, which may include a site visit to meet you and evaluate the needed services.

Can I Volunteer?

Yes, we are always looking for individuals or groups to volunteer. Please complete the agreement, waiver and volunteer application.
Volunteers are urgently needed to make this program a success!
---



Cuyahoga County Public Library - Orange Branch.

Exciting things are happening at the library.
Library 2 You Program

Details with application form.



2013-14 MUSIC STUDY GROUP

Presented by The Cleveland Orchestra Details

Codified Ordinances
Meeting Schedule
Council Agenda
Work Session
1st Wednesday 8:00 pm
Regular Meeting
2nd Wednesday 8:00 pm
Planning & Zoning
P&Z Agenda
1st & 3rd Tues - 7:30 pm
Finance
1st Wednesday - 7:00 pm
---
Council Podcast
---
---

Park Reservation Form
---
Meet With The Mayor
Meet With The Mayor is an opportunity for Orange Village Residents to meet with Mayor Mulcahy in a casual setting to discuss Village matters.
July 9th - 7pm
Aug. 13th - 7pm
Sept. 10th - 7pm
---
Equal Opportunity Employer
In compliance with Federal and State laws, Orange Village is an equal opportunity employer.
Job Application process.